How to Care for and Plant Bareroot Trees and Shrubs?
Keep roots moist and cool,  no need to put in bucket of water - a shady location and moist straw or burlap over the roots is just fine

Plant as soon as possible after purchasing

Soak planting site if soil is dry, sandy or rocky

Dig hole only deep enough to reach root flare (place where roots start to come off of trunk) but wide enough to allow roots to reach straight out.  Do not curve roots in hole.

Soil level should be at or just below root flare

Do not bury the graft!  This could cause the rootstock to start sprouting which takes energy away from the top of the tree.

Add no more than 50% compost back into hole, mixed with the native soil and firmly tamp soil around roots

Water thoroughly after planting

Water slowly and deeply, about 1 inch a week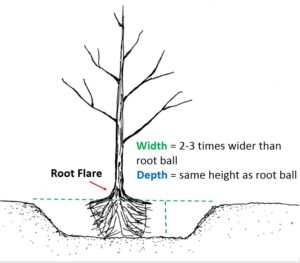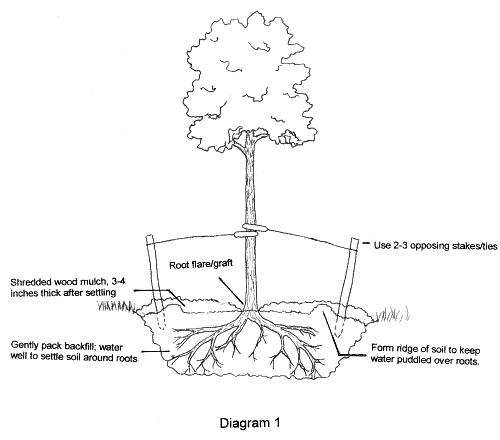 Here are some great articles for more detailed information.