We are growers.  Everything we sell, we have grown. The vast majority of our stock is grown from seed. Seed for native perennials and grasses is collected in northern Wisconsin and Minnesota or is purchased from native seed companies in MN and WI. You can be assured of getting locally adapted plant materials with every possible chance of success. Potted native shrubs, trees, and ferns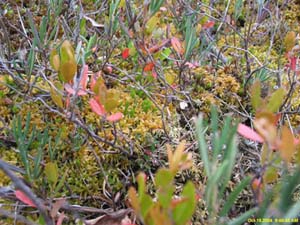 are purchased as bare root stock from regional nurseries. We pot them up and grow them ourselves.
When you buy from us you are truly supporting a small, family-owned business.
Height of our wildflowers and grasses varies greatly throughout the season, but our container plug size averages 2 ½".  If that doesn't work for you, we'll grow anything!  With 8-12 weeks lead-time, we can meet your special needs for larger container-sized native plants.  Average size of 6" pot shrubs and trees is 2-3'.  We also grow garden perennials at very reasonable prices if those are included in your plan.  Just ask – we can probably do it!
We accept orders at any time and encourage planting even into the fall.
Plants are plants, however.  Some species require a longer growing time, from year to year some grow better than others, and occasionally we may be temporarily out of something.  We are happy to suggest an appropriate substitute or let you know when a certain species will be available.